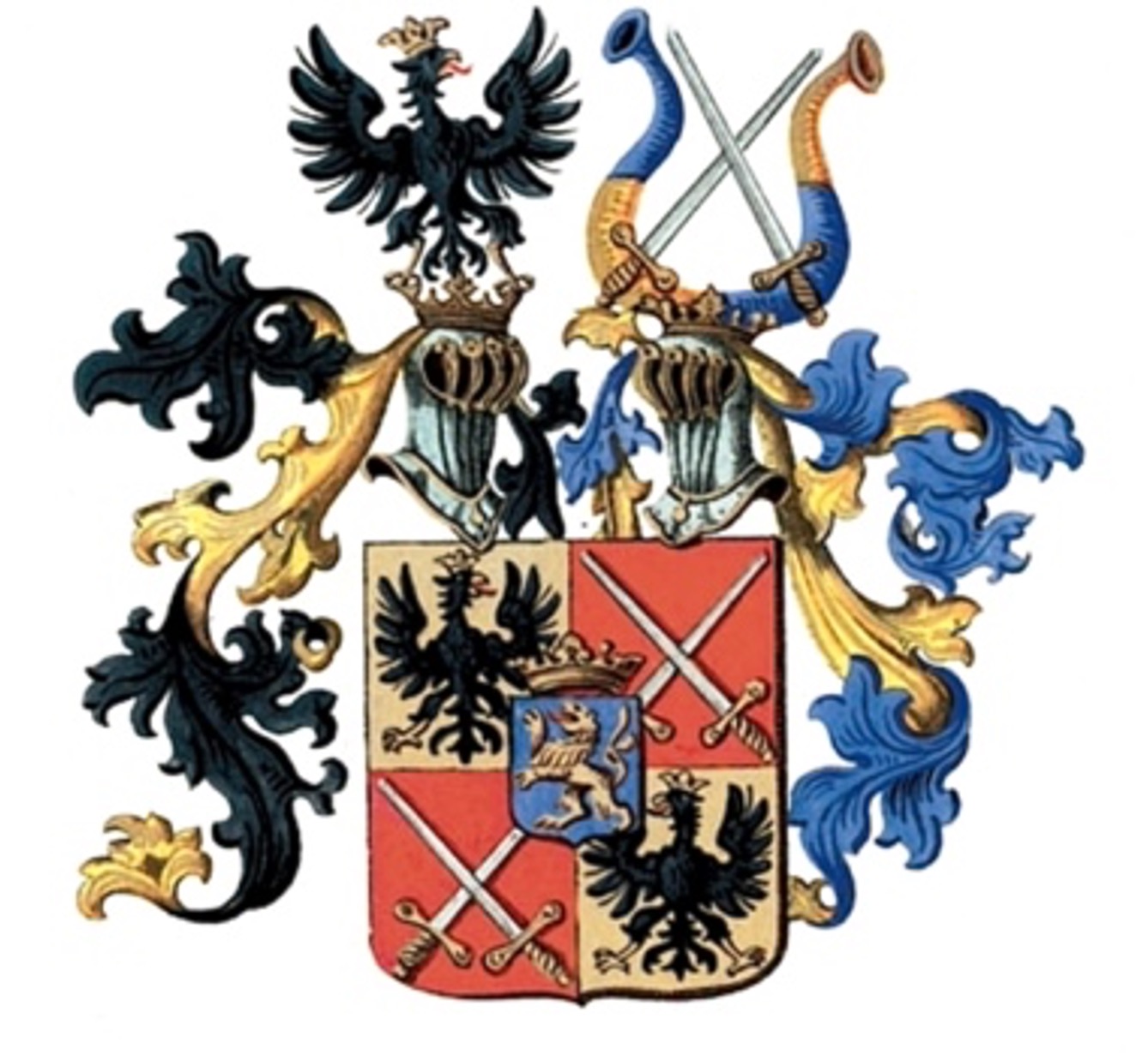 The Pragmatic Sanction was a royal decree issued by Holy Roman Emperor Charles VI in 1713, which aimed to ensure the Habsburg dynasty's succession by guaranteeing the right of his daughter, Maria Theresa, to inherit the throne.
It established the territories ruled by the Habsburgs as indivisible and inalienable, setting the stage for the War of the Austrian Succession when other European powers challenged the legitimacy of Maria Theresa's claim after Charles VI's death.
Johann Friedrich Seilern was an Austrian diplomat and statesman who played a crucial role in negotiating the Pragmatic Sanction.
In 1713, Seilern was sent by Emperor Charles VI to London to seek support for the Sanction from the British government. Seilern was successful in persuading the British government to support the Pragmatic Sanction, which secured the rights of Charles VI's daughter Maria Theresa to inherit the Habsburg lands.
The Pragmatic Sanction was important because it ensured a peaceful succession of the Austrian throne and avoided a potential succession crisis that could have destabilized Europe.
Die Pragmatische Sanktion war ein königliches Dekret des Heiligen Römischen Kaisers Karl VI. aus dem Jahr 1713, das darauf abzielte, die Nachfolge der Habsburger Dynastie zu sichern, indem es seiner Tochter Maria Theresia das Recht garantierte, den Thron zu erben.
Es erklärte die von den Habsburgern regierten Gebiete als unteilbar und unveräußerlich und bereitete den Boden für den Österreichischen Erbfolgekrieg, als andere europäische Mächte nach dem Tod Karls VI. die Legitimität des Anspruchs Maria Theresias in Frage stellten.
Johann Friedrich Seilern war ein österreichischer Diplomat und Staatsmann, der eine entscheidende Rolle bei der Aushandlung der Pragmatischen Sanktion spielte.
1713 wurde Seilern von Kaiser Karl VI. nach London entsandt, um die britische Regierung um Unterstützung für die Sanktion zu bitten. Seilern gelang es, die britische Regierung davon zu überzeugen, die Pragmatische Sanktion zu unterstützen, die die Rechte der Tochter Karls VI., Maria Theresia, sicherte, die habsburgischen Länder zu erben.
Die Pragmatische Sanktion war wichtig, weil sie eine friedliche Thronfolge sicherte und eine mögliche Nachfolgekrise vermied, die Europa hätte destabilisieren können.